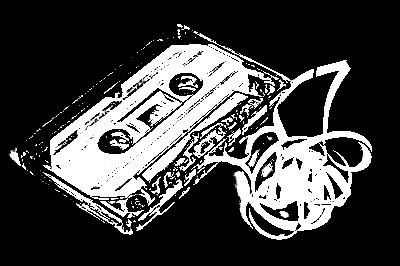 people make mix cds, not tapes these days. i know i know, its a little weird to complain or comment about such a thing when what i'm offering is a mix download, but.. well this is the easiest way to get it out to the most people at once. i think my main complaint about mix cds is the freedom it grants to play the tracks at random, and how it destroys the careful purposefulness of mix tapes. so what i've done is make this one potentially annoyingly long 45 minute track. its my vain and probably stupid fight to present a cohesive thought or sensation through music, that is, if EXTREME NOISE TERROR could ever present a cohesive thought...
download
the players:
GRAND MASTER FLASH - We Rap More Mellow
ENT/KLF - 3 AM Eternal
THE WARLOCKS - The Valley of Death
WRETCHED - Finira Mai
CRO-MAGS - Its The Limit
RADIO BIRDMANN - Man With The Golden Helmet
LAUGHING HYENAS - Seven Come Eleven
DAWN PENN - No No No
JOHNNY MOPED - Incendiary Device
DV8 - Guns on the Right
RIP - Ultima Generacion
T. REX - Mambo Sun
BIKINI - Nouvelle Morale
PAGANS - What's This Shit Called Love?
FREEWAY - It's Over
TOOTS & THE MAYTALS - 54-40
MADBALL - Smell The Bacon
MIA - Boyz